Jeffrey Hunt Sedgewick, M.D.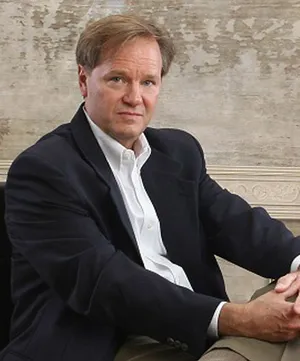 Dr. Jeffrey Sedgewick is a Board Certified Ophthalmologist who has been practicing in the Dulles, Virginia area since December 2002.
Dr. Sedgewick completed his undergraduate studies with honors in Biology at Oakland University, Rochester, Michigan. He received his Doctor of Medicine degree from Georgetown University in 1993. Dr. Sedgewick completed an Internship in Internal Medicine at Alton Oschner Clinic in New Orleans, Louisiana, in 1994. He then performed 2 years of military service as a Flight Surgeon for the United States Air force at Minot Air Force Base, North Dakota. Dr. Sedgewick finished his Ophthalmology residency at Louisiana State University Medical Center, Shreveport, Louisiana in 1999.
During his military service, Dr. Sedgewick was awarded the Commendation Medal, was the Chief of Occupational Medicine for over 100 military shops, completed the Advanced Trauma Life Support (ATLS) course with honors and the Combat Care Casualty Course (C4) at Camp Bullis, San Antonio, Texas, a WW II German POW camp. Dr. Sedgewick was the Doctor for the START Russian nuclear inspection team as well as the physician for a number of nuclear BART and SART training missions and was the sole Physician for a 350 personnel Air Force group at the Joint Readiness Training Command (JRTC) at Fort Polk, Louisiana. Dr. Sedgewick, as a Flight Surgeon, spent many hours flying in B-52 training missions, sometimes as high as 53,000 feet or as low as 500 feet. He trained with Missileers in a Nuclear Launch Control Center buried deep in the ground and flew in T-38 jets and Huey helicopters all over North Dakota. Dr. Sedgewick, along with his young family, experienced winter temperatures down to -38 F with wind chills of -102 F as well as experiencing mosquitoes to the extent of giving new meaning to the word "swarming."
Following his Ophthalmology training, Dr. Sedgewick served as Chief of Ophthalmology for the United States Air Force at Fairchild Air Force Base, Spokane, Washington and as Chief of Ophthalmology at Andrews Air Force Base, Maryland. Dr. Sedgewick has been in private practice in Northern Virginia since leaving the Air Force in 2002. Dr. Sedgewick is a licensed medical doctor in the states of Virginia and California. He is committed to continuing medical education and maintains memberships with the American Academy of Ophthalmology, the Virginia Society of Ophthalmology and the Northern Virginia Ophthalmology Association. Dr. Sedgewick has been an Associate Clinical Professor of Ophthalmology at Georgetown University and an Assistant Clinical Professor at the Uniformed Services University of the Health Sciences. He is also active in the community, volunteering his services for the Loudoun County Free Clinic.
Dr. Sedgewick is a published author. He was first author for the article "Array multifocal intraocular lens in a charity hospital training program" published in the major ophthalmology journal Journal of Cataract and Refractive Surgery , 2002; vol 28, pages 1205-1210.
Dr. Sedgewick won the prestigious 1999 American College of Eye Surgeons (ACES) award for the best cataract surgery among all of the ophthalmology residents in the United States. He was awarded $3,000 and an all expenses paid trip to the Whistler Canada ACES meeting. Dr. Sedgewick was the featured speaker for the evening gala at that meeting.
Dr. Sedgewick was also the recipient of an all expense paid HPSP Medical School Scholarship from the United States Air Force for 4 years of Medical School at the school of his choice.
In between all of this, Dr. Sedgewick managed to complete 4 years of Optometry school and is one of the few Ophthalmologists in the United States holding both doctorate degrees, the Medical Doctor degree (M.D.) and Doctor of Optometry (O.D.) degree.
Dr. Sedgewick and his wife Roya are the proud parents of three, Justin, Brandon and Elizabeth.